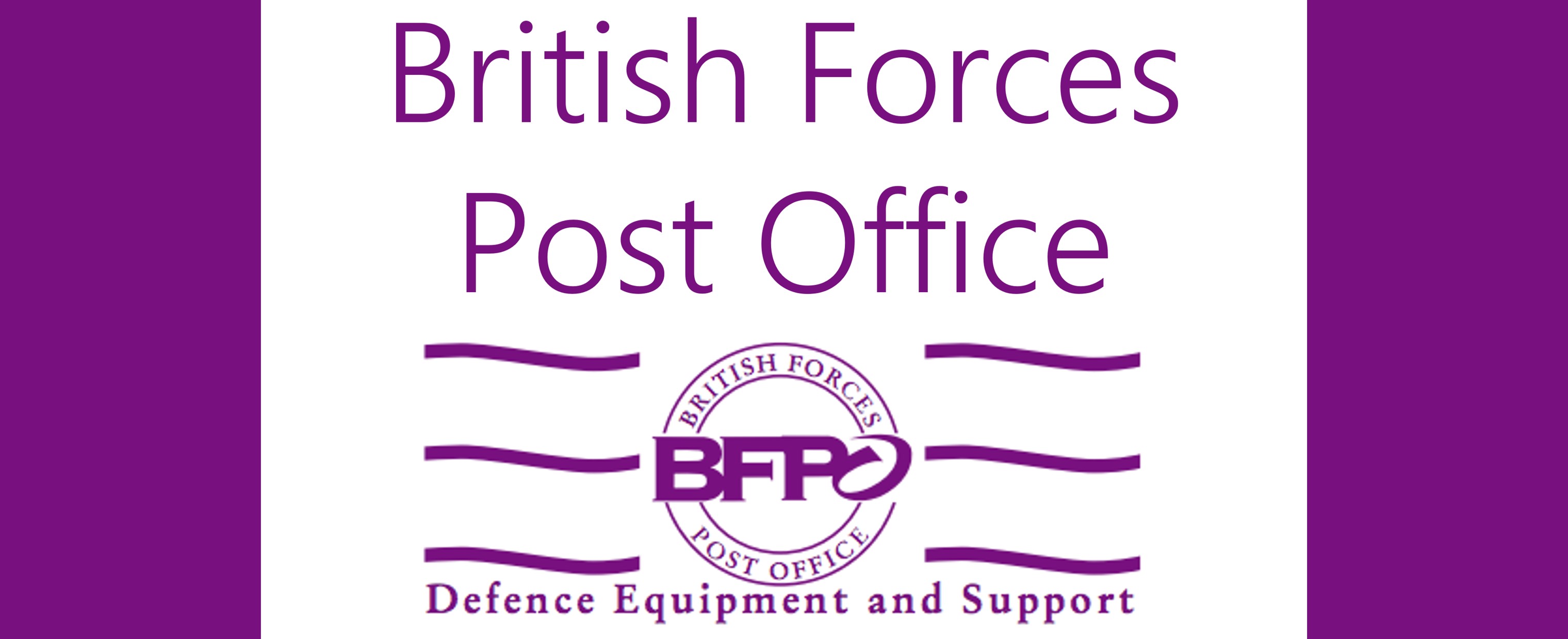 The British Forces Post Office (BFPO) provides a postal service to HM Forces, separate from that provided by Royal Mail in the United Kingdom. BFPO addresses are used for the delivery of mail in the UK and around the world.
The British Forces Post Office provides an efficient and effective Postal and Courier Service to serving British forces personnel and their families worldwide, including exercises and operations. Euro Car Parts offer free delivery to service personnel via the BFPO service. For your order to be sent via BFPO, add you items to your basket as normal, and select enter your BFPO address at checkout. Our system will determine it is a BFPO address and offer the correct delivery service. Please note that you must use a UK billing address (a bank account registered in the UK), if your billing address is outside of the UK you will not be offered this service.
Due to postal restrictions, large car parts and dangerous goods, e.g. exhausts and car batteries cannot be delivered to BFPO addresses.
We cannot confirm a specific delivery timescale, as delivery to BFPO addresses are determined by the forwarding carriers, location of BFPO address and restrictions that maybe imposed by the MOD.
Please note that your tracking will only update as far as your BFPO office. Once your parcel has been delivered to the BFPO office, you'll need to contact the BFPO for any further delivery updates or use the BFPO Track and Trace App, available from the link below.
Please check the BFPO services guide for more information.
It is important that all mail sent through the BFPO system is addressed correctly to ensure a smooth delivery to the destination address. The following information is provided as a guide to the do's and don'ts when addressing mail to all BFPO numbered locations, including exercises and operations.
Standard address format for service personnel

Service number, Rank and Name
Unit or Regiment
Operation name (if applicable)
BFPO number
BFPO Postcode
If the item is meant for someone who is a dependent of a serving member of HM Forces (family), the mail must be addressed to the named person C/O ('care of') the service person.

Name
C/O Service number, Rank and Name
Unit or Regiment
Operation name (if applicable)
BFPO number
BFPO Postcode
Address format for non service personnel
Used for someone who is an entitled MOD employee or other official organisation (Teacher for example) and is entitled to use BFPO services.

Staff number (if available)
Name Unit/Department (School name)
Operation Name (If applicable)
BFPO number
BFPO Postcode
Write the address clearly in capital letters, this will aid in the automatic sortation equipment reading the address first time and speed your mail arrival.